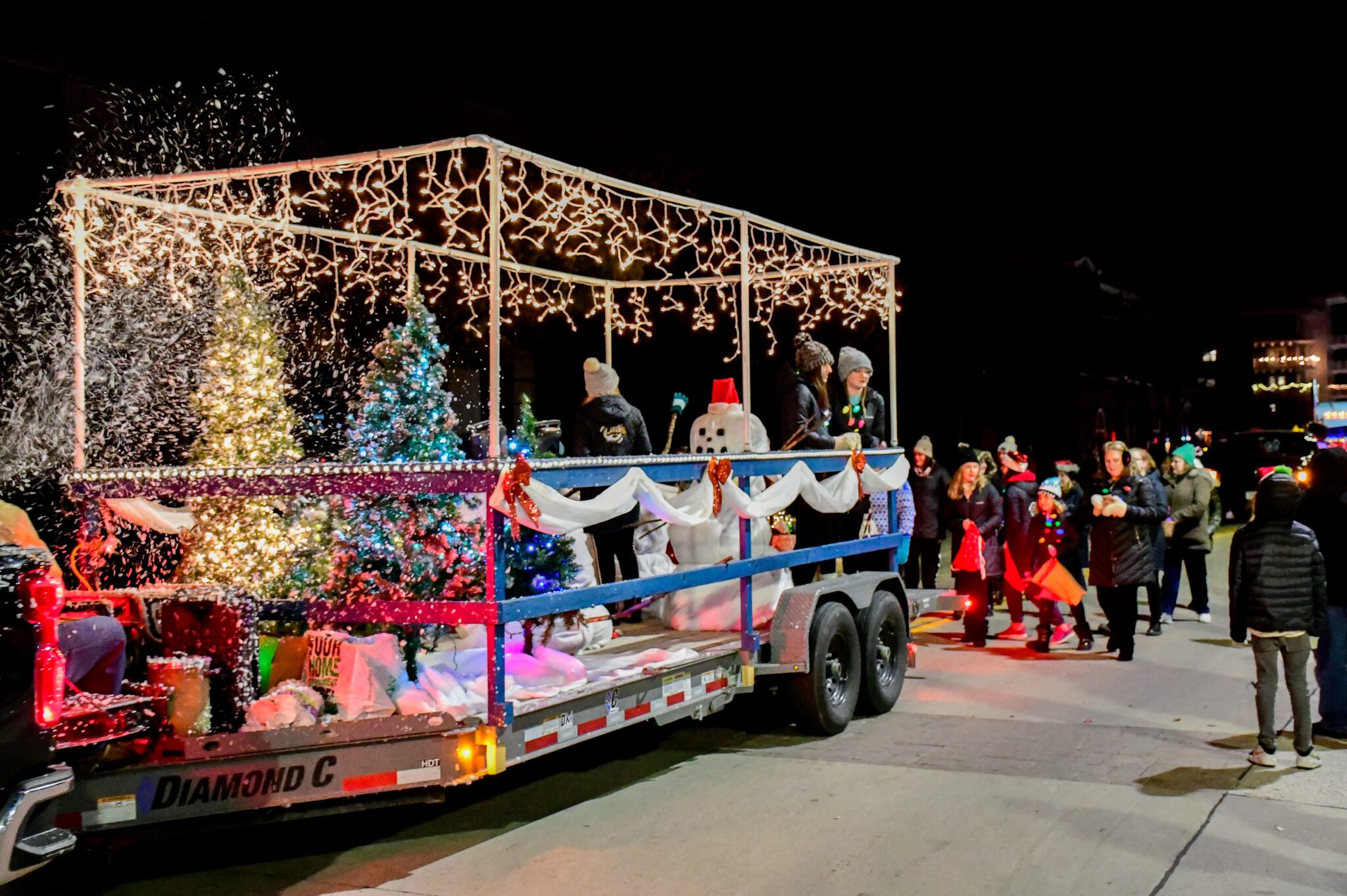 The Sheboygan Jaycees Present the Holiday Parade — sponsored by Great Lakes Cheese Company and in partnership with WLKN Lake 98.1! You are invited to participate in the 31st Annual Holiday Parade that will take place in downtown Sheboygan on Sunday, November 26, 2023 at 5:00 pm. This year's theme is "Welcome to Whoville"… demonstrate your creativity by showing off your Grinchy-ist celebration of Christmas!
★ Entry Form ★
Promote your organization or business and show your holiday spirit by participating in the Holiday Parade! You can enter a decorated float, have your employees wear holiday costumes and distribute candy, or come up with your own creative entry. Access the entry form at 
www.sheboyganjaycees.com/holidayparade
, deadline is Nov. 17.
★ Parade Route ★
Start at Center Avenue and 7th Street, go north on 7th Street to Erie Avenue, go west on Erie Avenue to 8th Street, go south on 8th Street and end at Mead Public Library.
★ Donations ★
The Girl Scouts will be collecting donations of paper supplies and personal hygiene items from spectators along the parade route, these items will be given to Safe Harbor of Sheboygan County and Bridgeway.
★ Letters for Santa! ★
The U.S. Postal Service will be walking in the parade to collect and deliver your letters to Santa. Be sure to include your name and address on the letter so Santa can give you a response.
★ Tree Lighting Ceremony ★
At Mead Public Library immediately following the parade. At this time we will also award prizes to the top three non-profit entries and the top three corporate entries.