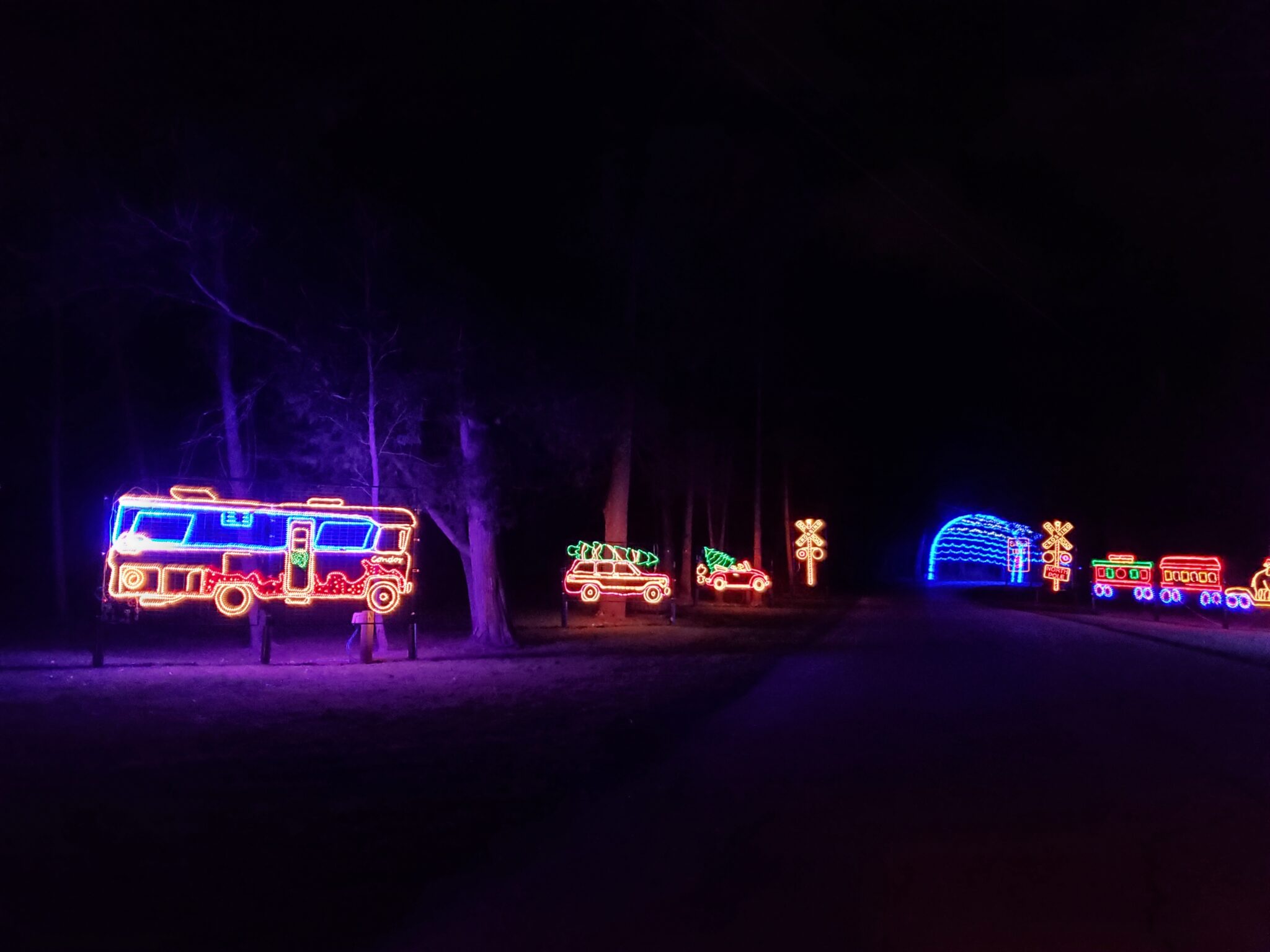 Celebrate the holidays with family and friends in the warmth of your vehicle when you drive the 1.1-mile route through the forested park and experience a festive lights show choreographed to holiday music. Visit once or as many times as you want! Admission is free; however, food pantry donations are taken to help local pantries and cash donations support the future growth of the event.
ADMISSION: FREE
New and unexpired pantry item donations requested and will be collected in the park. The Sheboygan County
Food Bank will distribute to local food pantries.
Cash donations support future growth of this event.
__________________________________________
Evergreen Park: Nov 24th – Dec 31st. The Light Show is open daily 5-9pm.
Unfortunately, the park is closed Dec 24th.
Quarryview Park:  Open Fridays & Saturdays through December 23 for wreath raffles, entertainment, concessions, and a visit with Santa. Take a trolley tour ride through the park, starting at they Quarryview.