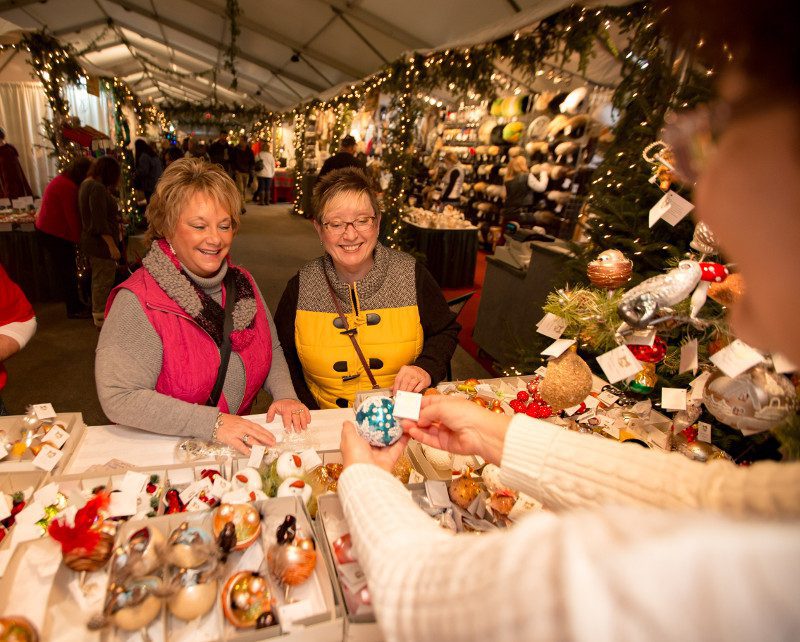 Experience the holiday "gemülichkeit" of a traditional European Christmas Market, reminiscent of the centuries-old German Christkindlesmarkt (Christ Child's Market).
Authentic European gifts, hand-carved wooden toys, blown-glass ornaments and delectable food specialties, from dozens of international vendors, brim from quaint timber booths adorned in boughs of fresh greens.
Clad in an authentic antique suit, Father Christmas shares good, old-fashioned holiday cheer with guests from around the world. German Christmas music, the sweet aroma of roasting almonds, hot mulled wine and roasted bratwurst fill the crisp winter air as shoppers stroll among the dozens of fragrant evergreens.