From the shores of Lake Michigan to inland lakes and rivers, water-sports and recreation abound in Sheboygan County.
---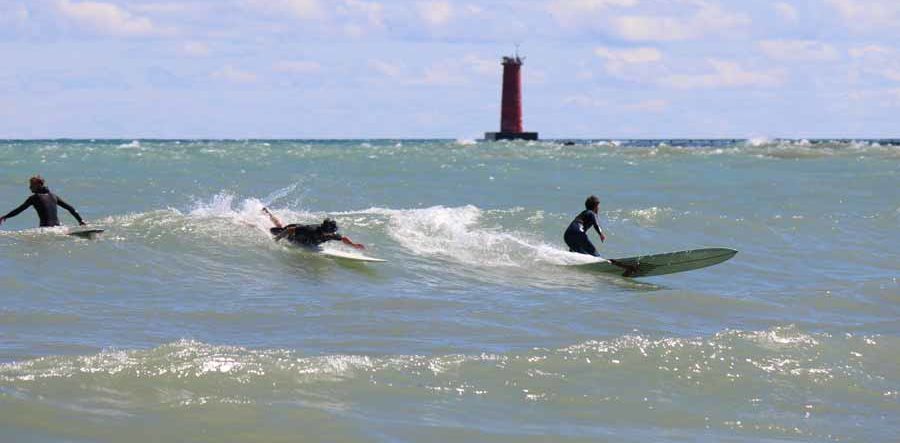 Sheboygan
Sheboygan is the Spirit on the Lake and they have a water sport for every one of Lake Michigan's moods. On those calm days when you want to explore the Lake, rent a stand-up paddle board for a coastline cruise or tour up the Sheboygan River. If it's a breezy day with winds in the range of 15 to 25 miles per hour, head over to the south beach by King Park where you're likely to see some amazing kite surfers soaring along between wave and airlift action. On Wednesday evenings, you can usually spy a few sailing races, too. If the winds really kick into a whirling splendor, check the North Pier at Deland Park to see what makes Sheboygan the Fresh Water Surf Capital of the World. If you're adventurous enough to haul your own motorboat or jet-skis to our shores, then grab the sunscreen and hit the boat launch, or check out the first-class Harbor Centre Marina and stay a few days. If you're driving in, hop on a charter fishing boat for some of the best fishing in the state. You're sure to take home either a trophy catch or some really great fish tales!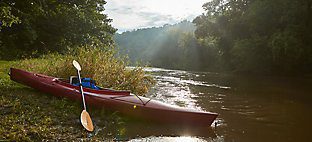 Kohler
Enjoy an exhilarating adventure paddling down the rambling Sheboygan River in a two-person canoe or single-person kayak. River Wildlife personnel will transport you upstream to the launch site to start your journey. This invigorating trip takes about 2½ hours, includes portaging around two dams, and requires average physical stamina. Lodging reservations at The American Club or Inn on Woodlake are required for non-members prior to making reservations for canoeing or kayaking.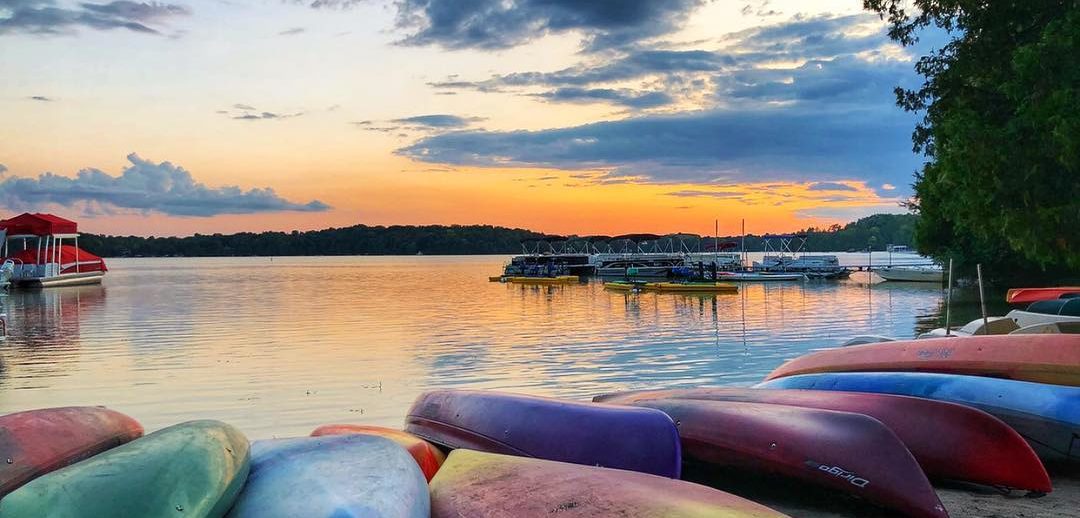 Elkhart Lake
Take in the beauty of the blue-green, crystal-clear water of Elkhart Lake. Enjoy a summer's day with watersports at the Shore Club or The Osthoff Resort which offers top-of-the-line amenities, including water skiing and wakeboard lessons. You'll find ski/wakeboard boats, tubing, pontoon rentals, guided party boat rides, bumper boats, kayaks and stand-up paddle board fun. Enjoy a sunrise or sunset pontoon cruise with spectacular views from the lake. Resort guests and the general public are invited to play here daily from Memorial Day to Labor Day!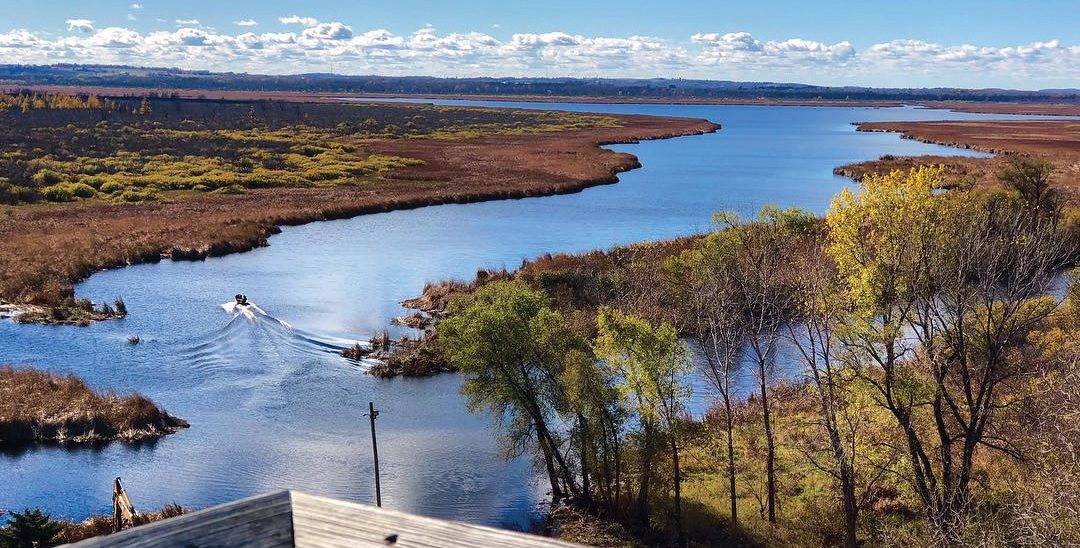 Broughton Sheboygan Marsh
Navigable, shallow waters begin at the Broughton Sheboygan Marsh and flow 25 miles to Lake Michigan. The marsh portion is accessible via Marsh Lodge, W7039 Cty SR near Elkhart Lake. There's a dam at the lower edge of the marsh. To canoe the lower section of the river, maps and a shuttle service are available at Thill Marine, 823 Commerce Ave, Sheboygan. You can also put in at Rochester Park in Sheboygan Falls and travel 13 miles to Sheboygan with 2 portages around dams.